Qualified Gas Engineer Cumbernauld
It can be very inconvenient when your boiler breaks down. If you are in need of a boiler repair, a boiler service or a new boiler installation, please think of Chalmers Gas and Heating. Our team of gas and heating engineers have many years of experience. We are Gas Safe registered, ensuring that all of our work is completed to a very high standard. If you are in need to talk to one of our Gas Engineers Cumbernauld, then please give us a call on either 0141 3740274 or on 07580 020343. We proudly serve the whole of the Cumbernauld area.

Boiler Replacement Benefits
Your boiler will eventually need replacing. Unfortunately, boilers become outdated and irreparable. There are many benefits which come with having a new boiler installed by one of our heating engineers. The benefits are as follows:
Newer boilers are much more energy efficient.

Lower energy bills.

Lower carbon footprint.

A new boiler adds value to your home.

They are much quieter.

Take up less space.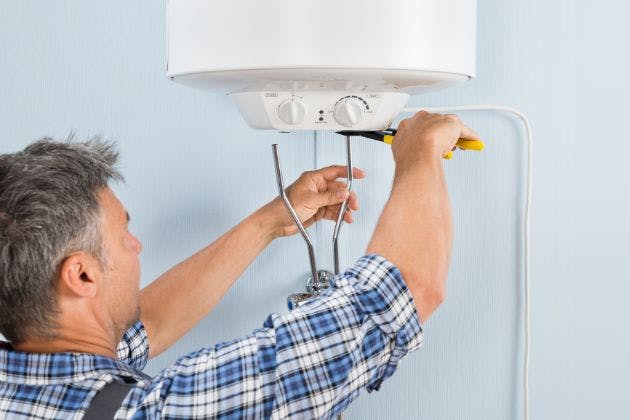 Different Boiler Types
Having a boiler replaced can seem a daunting task. Our heating engineers are on hand to assist you. We can ease any of your concerns and lend a hand when it comes to deciding which type of boiler is suitable for your family's needs.
There are three main types of boiler to consider when having a boiler installation in Cumbernauld. These are:
A combi boiler: A combination boiler is suitable for smaller homes. It is compact in size and offers a constant supply of hot water.
A conventional boiler: Is suited for larger properties where there is more than one bathroom. This boiler requires both a cold and hot water storage tank.
A system boiler: Is suitable for larger properties that have many radiators.


Know if you Have the Right Boiler Installed
Making sure your new boiler meets your family's requirements is a must. Having the wrong boiler installed can increase your energy bills. Our gas engineers here at Chalmers Gas and Heating will make sure that your property has the right boiler installed. The type of boiler and the size of boiler required will depend on a few different things. Our gas engineer, Cumbernauld, will consider:
The size of your property.
How many people live at the address.
If multiple bathrooms are simultaneously using the hot water.
How many radiators are at the property.
If there is more than one bathroom.


Get In Touch Today!
If you require a boiler repair, a new boiler installation, or a boiler service today, then please call Chalmers Gas and Heating on either 0141 3740274 or on 07580 020343. Our team of Gas Safe registered gas and heating engineers will be able to assist you with any heating problem. We can also be contacted via email at info@chalmersgas.com, where we will respond to your query as quickly as possible.

If you are considering a new boiler installation, please feel free to browse our previous installations on our gallery page.