Heat pump installers in Glasgow
Welcome to Chalmers Gas & Heating LTD, your go-to company for heat pump installations in Glasgow and the surrounding areas. Our team of experienced and certified technicians are dedicated to providing high-quality installations that meet your specific needs.
High-Quality Heat Pump Installation Service
As a leading provider of heat pump installations, we are dedicated to offering top-quality products sourced from reputable brands such as Worcester Bosch, Vaillant, and Daikin. These brands have a well-established reputation for excellence, ensuring that you receive reliable and efficient heating solutions for your home or business.
Tailored Solutions for Diverse Budgets and Requirements
We understand that every customer has unique needs and preferences. To accommodate this, we provide a range of heat pump solutions designed to suit various budgets and requirements. Whether you require a compact heat pump to heat a single room or a larger unit to provide warmth to your entire property, our experienced technicians possess the expertise to deliver the perfect solution for you.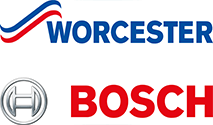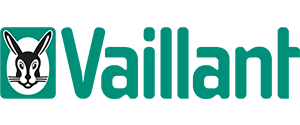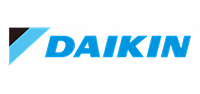 Types of Heat Pumps
Air Source Heat Pumps: Efficient and Environmentally Friendly
An air source heat pump serves as a renewable energy technology that offers both heating and cooling capabilities for your home or business. By extracting heat from the outside air and transferring it to your indoor space through a heat exchanger, these pumps ensure efficient heating, even in colder temperatures. This makes them an appealing alternative to traditional heating systems.
Benefits of Air Source Heat Pumps
Air source heat pumps have gained popularity among homeowners and businesses due to their notable advantages in terms of reducing carbon footprints and energy bills. These pumps boast high efficiency and can potentially save you up to 50% compared to conventional heating systems. Additionally, they require minimal maintenance and can provide reliable service for up to 25 years with proper care.
Ground Source Heat Pumps: Harnessing Earth's Natural Heat
In addition to air source heat pumps, Chalmers Gas & Heating LTD offers ground source heat pumps as an alternative renewable energy solution for heating and cooling your property. Ground source heat pumps utilize the natural heat stored in the earth to deliver energy-efficient heating and cooling, making them an excellent choice for individuals seeking to reduce their carbon footprint and energy costs.
How Ground Source Heat Pumps Work
Ground source heat pumps extract heat from the ground through a network of pipes buried in the soil. This heat is then transferred to your indoor space via a heat exchanger. These pumps can provide consistent heating, even in colder temperatures, as the earth's temperature remains relatively stable throughout the year.
Servicing and Maintaining Heat Pumps
To ensure optimal performance and longevity of your heat pump system, regular maintenance and servicing are essential. Here are some important considerations for heat pump maintenance and servicing in Glasgow, Paisley, Clydebank and Cumbernauld.
Professional Inspection: It is recommended to schedule regular professional inspections by a qualified heat pump technician. Ideally, annual inspections are suitable to detect any potential issues and ensure the system is operating efficiently. A professional will perform a thorough examination of the heat pump, check the electrical connections, inspect the refrigerant levels, and clean or replace filters if necessary.
Filter Cleaning and Replacement: Heat pump filters help keep the system free from dust, debris, and allergens. Clogged or dirty filters can restrict airflow and reduce the system's efficiency. Depending on the type of heat pump, filters should be cleaned or replaced regularly. It is advisable to follow the manufacturer's guidelines for the specific maintenance requirements of your heat pump.
Refrigerant Levels and Leak Detection: The refrigerant in a heat pump system should be at the correct level for optimal operation. During maintenance, the technician will check the refrigerant levels and inspect for any leaks. Low refrigerant levels or leaks can significantly affect the heat pump's efficiency and should be addressed by a professional.
By following these maintenance and servicing practices, you can extend the lifespan of your heat pump, maintain its optimal performance, and enjoy the energy-saving benefits of this eco-friendly heating and cooling solution.
Why Choose Chalmers Gas & Heating Ltd?
At Chalmers Gas & Heating LTD, we prioritize providing our customers with the highest level of service. Our comprehensive installation service encompasses everything from initial consultation and design to seamless installation and ongoing maintenance. With our team's expertise, your new heat pump will be installed efficiently and with minimal disruption to your daily routine.
Contact Us Today for Reliable Heat Pump Installation
If you are in need of a reliable and experienced company to handle the installation of your new heat pump, Chalmers Gas & Heating LTD is the ideal choice. We are available throughout Glasgow and cover the Paisley, Clydebank and Cumbernauld areas.
To schedule your installation or obtain further information, please do not hesitate to call us at 0141 374 0274 or 07580 020343. Our knowledgeable team is always available to answer any inquiries you may have and assist you in selecting the best heating solution for your unique needs.