Boiler Installations
A boiler is at the heart of a home and for a good reason, it is the main component to your home's heating system. Unfortunately, boilers break down and can be costly to repair, sometimes resulting in the need for a brand new boiler installation to guarantee a fully working boiler for the winter months.
Here at Chalmers Gas and Heating Ltd, our gas and heating engineers will happily guide you through the process of repairing your boiler or installing a new one. Chalmers Gas and Heating Ltd are based in Glasgow and cover the Paisley, Clydebank and Cumbernauld areas.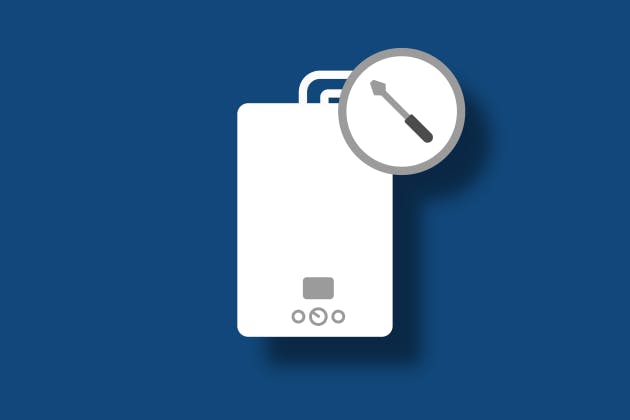 Types of boilers
Choosing the right type of boiler for your home and size of household is key. If the boiler is too big or too small for your property it will not run efficiently, causing your energy bills to increase. Our Gas Safe registered heating engineers in Cumbernuald, Clydebank, Paisley and Glasgow will be able to assist you every step of the way.
System boilers
- Suitable for much larger properties, where the house has more than one bathroom and multiple radiators.
- Can guarantee a constant supply of hot water to many different rooms at the same time.
- Saves space because they do not require a loft tank for cold water storage.
Conventional boilers
- Can be suitable for larger homes with multiple rooms with taps and radiators.
- Requires both a cold water and a hot water storage tank.
Combi boilers
- Smaller and more compact in size, making them the ideal boiler for a smaller sized property. This also means much less pipework is needed.
- They have no need for a cold water storage tank, so a combi boiler saves you space.
What size boiler will I need?
When paying for a new boiler installation, another very important aspect is the size of the boiler required. The size of the boiler required for your home will vary from property to property. Different size houses, number of rooms and how many individuals live at the house all play a role in determining the size required. Our heating engineers here at Chalmers Gas and Heating Ltd will be able to assist you.
Generally speaking, the more radiators a house has, the higher the kilowatt output of a boiler is required. The output listed below can give you a rough guide to the size of boiler needed for average size property.
24-27 kilowatts (kW) output
1-2 bedroom house with 1 bathroom. 7 plus radiators.
28-34 kilowatts (kW) output
3-4 bedroom house with 2 bathrooms. 10 plus radiators.
35-42 kilowatts (kW) output
4 plus bedrooms with 2 plus bathrooms. 14 plus radiators.
Speak to a gas engineer today
If you require a boiler installation please contact Chalmers Gas and Heating Ltd on 0141 3740274 or 07580020343 and one of our heating engineers will be happy to help. Our team of qualified Gas Safe registered engineers are available in the Glasgow, Clydebank, Paisley and Cumbernauld.