Bathroom Installation in Glasgow
We also offer bathroom installations services throughout Glasgow and the surrounding areas, including Cumbernauld, Bishopbriggs, Coatbridge, Clydebank, Paisley and Stirling.

Looking for a bathroom fitter in Glasgow to install a brand new bathroom in your home? We've got you covered. We offer a bespoke, bathroom installation service, taking care of all aspects of the job from start to finish.

Give our bathroom fitters a call on 0141 374 0274 or 07580 020343 or send us a message using our contact form.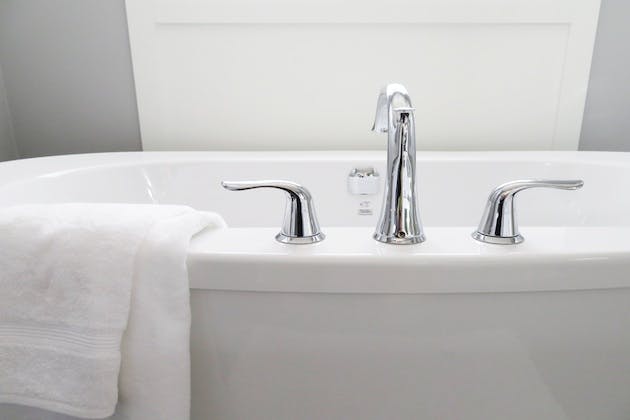 Reliable bathroom fitters in Glasgow
We're Experienced and Fully Insured
Our bathroom fitters have more than 15 years of experience in the plumbing and heating industry, during which time we've installed new bathroom suites replaced fittings and repaired faulty heating systems.
We're also fully insured up to the value of £5 million. This should afford you genuine peace of mind when working with our bathroom fitters, regardless of the scope of the work that you require to create the bathroom of your dreams.
At Chalmers Gas, we recognise the importance of trust when inviting tradespeople into your home.
This is why we've strived to build an inherently reliable and trustworthy service over the last two decades, and one that delivers genuine value for our customers' money (which is crucial when looking to add value to your home with a new bathroom installation).
As part of these efforts, we're proud to have been independently Verified by Expert Trades and Trusted Traders. These accreditations reflect the honesty and trustworthiness of our engineers, as well as their ability to provide a high quality of workmanship regardless of the task at hand.
Our bathroom installation service

We have a wide selection of styles and types of products so that we can ensure that we can help you regardless of the look you want to achieve or the budget you are working with. We'll help guide you through the process so that things are as straightforward and easy as possible.
Here at Chalmers Gas & Heating Ltd, we will be happy to book a consultation with you, so we can get a better understanding of how you would like your dream bathroom to be. If you are unsure of what kind of bathroom you would like and would like to get some ideas, then give us a call and our bathroom experts will be more than happy to advise you and talk you through your vision. Let's help bring your bathroom ideas to life!
Once we've got the consultation out of the way, we can get started on getting your new bathroom installed, and we will take care of the entire process. Our bathroom installers will fit your new sink, shower, bathtub, as well as completing all necessary plumbing and tiling work that needs doing too, so you don't have to hire other trades or contractors to do this for you.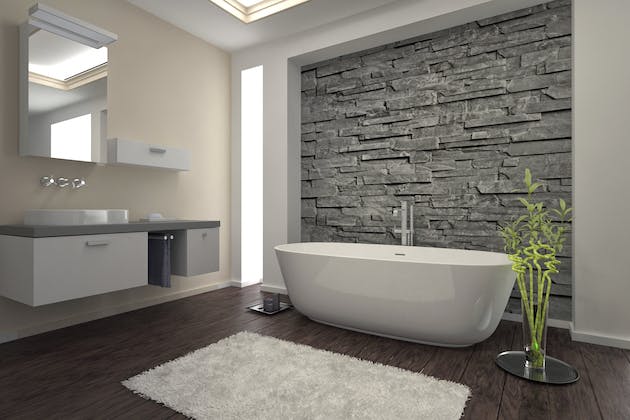 Contact us for a bathroom installation in Glasgow today
We work At Chalmers Gas, we've also enjoyed considerable growth during our years of trading, to the point where we now operate within a sprawling, 20-mile radius from our base in Glasgow. This enables us to work in bustling regions such as Cumbernauld, Bishopbriggs, Coatbridge, Clydebank, Paisley and Stirling.
To find out more about our bathroom installation service and how we can help you, call us today on either 0141 374 0274 or 07580 020343, or email us at info@chalmersgas.com.