Heating Engineers Cumbernauld
We provide boiler repair services throughout Cumbernauld and the surrounding areas.

A faulty boiler not only adds to your energy bills but also denies your access to hot water in the cold. Hence, at Chalmers Gas & Heating, we ensure our customers enjoy complete comfort and stay stress-free regarding their boilers' performance.
We provide expert and quality boiler repairs and servicing in and around Cumbernauld.
Our skilled team of engineers ensures 24/7 availability, making it super easy for you to reach us anytime by calling 0141 374 0274 or 07580 020343.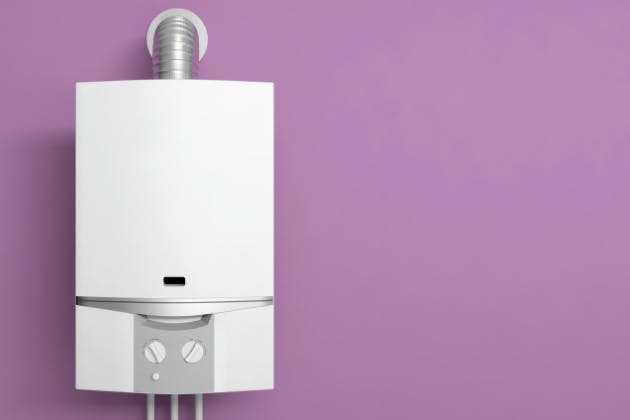 Signs that Your Boiler Needs Repair
Poor Efficiency
Even if your boiler seems to work fine, you can tell by your increased monthly bills that your heating system is in poor condition. Keep an eye out for visible defects and contact a qualified gas engineer to repair your boiler.
Loud Noises
A boiler makes gurgling or rattling noises when something is wrong with it. One of the reasons for these strange sounds could be broken parts or debris inside the system.
A quick and minor repair can help fix this issue. You can call our skilful team today and receive a free quote for whatever boiler service you need.
Lack of Heat
If your boiler takes longer to heat the entire house, it points towards blocked or leaking pipes. It is better to pay attention to this issue and call up proficient heating engineers to repair your boiler as soon as possible.
Leaks
If water is dripping down from your boiler, it usually means there's a fault in its valve or seal. Leaving this issue untreated may corrode the internal components and affect the boiler's performance.
Furthermore, if your boiler is hissing, it's probably leaking gas and warning you of severe damage.
It's best to let professional gas-safe engineers address these issues as they could end up being dangerous if left unattended for too long.
At Chalmers Gas & Heating, we specialize in repairing all boiler systems and dealing with complex boiler problems. Please use our contact details below and get expert advice from our team.
Contact Us Today to Book Our Service
We are available to repair boilers in Cumbernauld, so call us now at 0141 374 0274 or 07580 020343 and speak directly with a professional.
You can also reach us through our contact form or email us your query at info@chalmersgas.com, and we will respond as soon as possible.