Boiler Service Cumbernauld


Do you require the services of a Gas engineer? Has your boiler broken down?
If you need a boiler repair, a boiler service or a new boiler installation, then please don't hesitate to give us a call. If you want to know more about our previous projects, visit our Gallery page.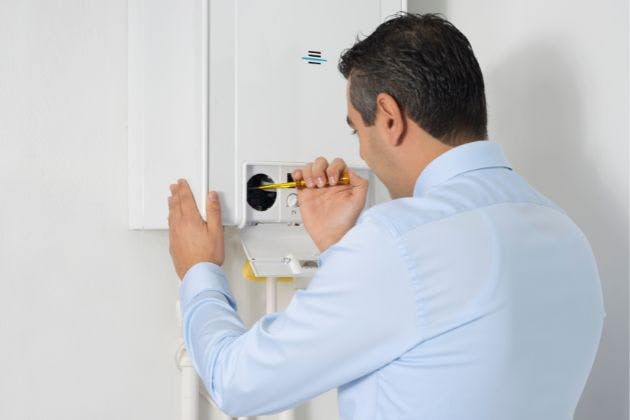 Annual Boiler Service Cumbernauld
Any heating or gas engineer will recommend that your boiler is serviced annually. There are many benefits to having a boiler service completed by a Gas Safe registered gas engineer.
The advantages of a yearly boiler service include:
It keeps you safe: Any poisonous carbon monoxide fumes will be detected.

It keeps your boiler running efficiently, cutting your energy bills.

Your carbon footprint will be lowered.

An annual boiler service keeps the warranty of your boiler valid.

A yearly service is a legal requirement for all landlords- a Gas Safe registered gas engineer must complete it too!
Signs that your Boiler needs Repair
A boiler can last up to ten years, so it is likely that at some point, it will develop a fault and require repairing. It is always advisable to use a professional gas engineer's help. With over fifteen years of experience, we can make sure we complete the job correctly the first time. 
Please give our gas engineer a call if one of the following faults occurs with your boiler:
There is no heating and no hot water.

The boiler is making unusual, loud noises.

The pressure is too high.

The pressure is too low.

The boiler has a gas or a water leak.
Boiler Replacement Cumbernauld
There will be a time when your boiler can no longer be repaired. This can occur for a few reasons, but mostly it will be down to the age of the appliance. The gas engineers at Chalmers Gas and Heating can assist you when a new boiler installation is required, they will guide you through the process of deciding which type of boiler and also which size of boiler is required for your property and family's needs.
Give us a Call!
Our team of Gas Safe registered gas engineers have over fifteen years of experience in the field of heating and plumbing. If you require a boiler repair, a boiler service or a new boiler installation, then please contact us. We can be contacted by phone on either 0141 374 0247 or on 07580 020343. If you would prefer, you can email our team at info@chalmersgas.com, where a member of our team will respond to your query as soon as possible.